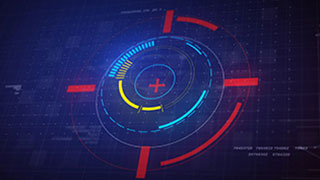 Crisis radar - strengthening the resilience of society, politics and the economy by means of crisis prediction
sprungmarken_marker_1724
Background and central aspects of the topic
The COVID-19 pandemic reveals the vulnerability and susceptibility to crises of complex societies that are highly interdependent and linked with each other at the global level. Modern societies have turned out to be less stable and more vulnerable than many had assumed. Moreover, further crises of this magnitude cannot be ruled out in the future. Financial crashes, global migration movements, a rise in nationalism and populism, climate change and scarcity of resources are developments and events that – with regard to their synergistic interaction within the framework of societal development paths – can lead to escalations of a hitherto unknown kind. For both the prevention and management of profound crises, it would be crucial to identify first signs at an early stage. The earlier a crisis development can be detected, the sooner preventive and reactive measures can be initiated. In addition to the early detection of threats, knowledge about particular violabilities or crisis-prone areas – so-called vulnerabilities – is a fundamental prerequisite for developing strategies to increase the resilience of society, politics and the economy.
Although there is no shortage of institutions that use instruments for early detection (at the international level e. g. WHO, UN, OECD, World Bank; at the German national level e. g. Federal Foreign Office, Bundeswehr Office for Defence Planning, Federal Office of Civil Protection and Disaster Assistance, Federal Institute for Risk Assessment, Federal Office for Information Security), the knowledge gained is not sufficiently used, networked as well as translated and integrated into political processes. To date, risk analyses often lack the necessary foresight. Crises and risks are not seen and thought of systemically. They are rather predominantly considered to be a state of emergency that must be countered acutely – and for a limited period of time.
Obviously, there are major difficulties regarding the effort to identify potential risks and crises at an early stage and to integrate them into the strategic decision-making of politics, civil society institutions and the economy. A fundamental problem is that even from an abundance of data and individual information, it is not necessarily possible to derive orientational knowledge for politics and society about the probability and extent of possible crises. In addition, globalisation and its interdependencies make it more and more difficult to predict future crises (courses of the crises, probabilities of occurrence). In order to be better prepared for the occurrence of global shocks in the future, a permanent and global early warning system is required that recognises possible risks and dangers at an early stage and thus enables a forward-looking crisis and risk management. Ultimately, the primary objective of all measures is to maintain the vitality of society and avoid extreme situations that have a negative impact.
Objectives and approach
The TA project shall examine how a continuous anticipatory crisis radar would have to be designed and institutionally anchored – also at the international level – to enable an early crisis and risk management. There are two central questions resulting from this: What are the deficits in the early detection of systemic threats? Which instruments, institutions and consultation mechanisms in the political sphere would need to be improved or still need to be created in order to ensure a swift, comprehensive and sustainable response to crisis events? For this purpose, the TA project shall include a total of four modules:
Module 1: Lessons Learnt: »Living lab« Corona –experiences with early warning systems in the current pandemic crisis
Module 2: Future crises: prospective analysis of hazards with a high crisis potential and vulnerability analyses in selected societal subsystems
Module 3: Institutional implementation of an early detection of systemic threats
Module 4: Fostering resilience: new perspectives for a transformative resilience
Project progress
Four expert reports, which are currently being prepared, have been commissioned as the information basis for the project. Within the framework of the expert reports, on the one hand, the national and international experiences, especially of political institutions, with early warning systems in the current pandemic crisis will be reviewed, and on the other hand, hazards with a high crisis potential for Germany will be analysed prospectively and categorically. In addition, a vulnerability analysis of the health system is carried out, which focuses on the systemic risks of climate change, pandemics and cybercrime.
The final report is currently being prepared and will be submitted to the responsible TA rapporteur group of the parliamentary groups for approval in autumn 2023.
Read more about the project progress: TABlog post "How can proactive management of multiple crises succeed?" (22.04.2023, only in German)
Event
In a public expert discussion on June 22, 2022, the interim results of the project will be presented in connection with the review of the experiences with early warning systems in the current corona pandemic and discussed together with experts from the scientific community and members of the German Bundestag with regard to new perspectives for the early detection of future threats and potential crises.