Digital society and economy
Projects relating to the technological change in the living and working environment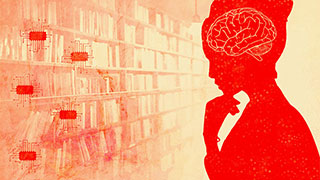 AI in education
A monitoring project on the state of research, development and application of AI in education and training, and the importance of ethical guidelines.
Discover
Opportunities of digital administration
Digital transformation promises to increase efficiency and effectiveness in administration as well. What is the potential for change through AI and blockchain?
Discover
Virtual and augmented reality
A project on development paths, application potentials and technology consequences of VR and AR.
Discover
World without cash?
How are cashless payments and Bitcoin changing the classic banking and payment systems? And how secure are the new digital payment services?
Discover
Who knows and uses petitions to the Bundestag?
"Everyone" has the right under Article 17 of the Basic Law to address requests or complaints to the German Bundestag.
Discover
Digital media in education
On forms, challenges and potentials of a future digital education infrastructure
Discover
News on the topic

Shaping tomorrow's digital society
As part of a dialogue event between scientists from the Rathenau Institute and the TAB with members of the German Bundestag, the EPTA presidency 2022 was handed over from the Netherlands to Germany.
More
25.03.2022 | Event

On the way to a digitally integrated agriculture?
In two newly published reports TAB sheds light on development trends in digital agricultural technologies and analyses the opportunities and risks of a systemically integrated agriculture. The corresponding Policy Briefs are now available in English.
More
16.02.2022 | Publication

How do citizens evaluate telemedicine?
The fourth issue of the TAB-Sensor is dedicated to the topic of telemedicine and focuses on population-representative assessments of the use and potential benefits of telemedicine services.
More
25.01.2022 | Publication

New topic profiles from Horizon scanning
The corona pandemic poses major challenges for all sectors of society. Four new thematic short profiles from Horizon Scanning provide condensed information on current issues and impulses for pandemic times and beyond.
More
17.03.2021 | Publication

New Space - new dynamics in space travel
Commercial players are creating a momentum of innovation in space exploration by developing new technologies and business models. Our Short Study no. 1 and policy brief TAB-Fokus no. 29 provide an overview of current developments and future prospects for German space research and industry, taking particular account of new development and start-up dynamics.
More
25.02.2021 | Publication

Discrimination by algorithms and what to do about it
TAB report explores the question of whether algorithmic decision-making systems make (un)fairer decisions than humans and what can be done to prevent algorithm-based discrimination.
More
24.11.2020 | Publication

Who knows and uses petitions to the German Bundestag?
TAB Sensor no. 3 approaches these core questions from the perspective of Internet users resident in Germany and also asks about the use of extra-parliamentary petition and campaign portals.
More
19.11.2020 | Publication

Legal Tech - Potentials and effects of technology-based legal advice
The recently published TAB report and policy brief in English provide an overview of legal tech applicationsand its potential. It also discusses which legal aspects of consumer and data protection are affected by legal tech offerings and points out the need for political action.
More
16.04.2020 | Publication