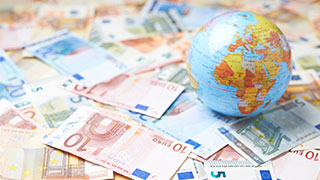 World without cash – changes in conventional banking and payment systems
Project team:

Simone Ehrenberg-Silies (Project Manager), Robert Peters, Christian Wehrmann, Stephanie Christmann-Budian

Thematic area:

Topic initiative:

Committee on Education, Research and Technology Assessment

Analytical approach:

TA brief study

Startdate:

2019

Enddate:

2022
sprungmarken_marker_1272
Background and central aspect of the topic
Hardly any other country holds on to cash payments as strongly as Germany. For more than two thirds of all payments, people still use notes and coins. And in many restaurants and shops, it is still not possible to pay via Girocard. In Sweden, however, 95 % of retail turnover is already made completely without cash. Very often, Swedish shops and service points do not accept cash payments any longer. The country intends to abolish cash payments by 2030. The trend towards cashless payments seems to be unstoppable in many countries. China even has skipped the era of card payments: Smartphones and platform applications such as »WeChatPay« are used for processing the major share of payment transactions – even with regard to smallest payment amounts at mobile stands, in cookshops, etc.
Despite the prevailing rather traditional payment behaviour, Girocard and credit card payments as well as online payment services such as PayPal are of course also established in Germany. Due to products such as Apple Pay as well as banking and payment apps from various German start-up companies, the use of cash payments is facing new competition. Moreover, cryptocurrencies represent an alternative means of payment for certain transactions (albeit currently only existing in niches).
Besides non-discrimination, the anonymity of payment transactions is usually cited as an important argument for retaining cash, since cash is not linked to personal data. At the same time, this privacy is often counteracted by the use of payback cards which are also widespread in Germany. Moreover, the privacy of cash facilitates money laundering. Questions of security arise both for coins and notes (protection against counterfeiting) as well as for electronic payments (cybercrime). Developments towards cashless payments seem to be progressing continuously and could create pressure for Germany to act.
Objectives and approach
The brief study is intended to provide an overview of various international examples of disruptive changes in banking and payment systems caused by technological innovations. Besides the more established card-based payment methods, this also includes newer payment systems of various larger online payment services (e. g. PayPal) and large technology groups (e. g. Google Pay, AmazonPay, Apple Pay, WeChatPay) as well as various banking and payment apps of Fin Tech start-ups (e. g. Numbrs, Revolut, Outbank).
The project also aims at describing various new areas of application and taking a closer look at those countries that are already pioneers with regard to the abolition of cash. This also includes the consideration of completely new players such as Fin Tech start-ups, which are increasingly competing with banks and assume important tasks regarding payment transactions. Another focus will be on determining the various technological prerequisites such as near-field communication (e. g. via USB, Bluetooth, WLAN) or blockchain technology and their potential regarding a possible replacement of cash. Finally, the resulting opportunities and risks or development paths will be dealt with, e. g. with regard to protection against counterfeiting, privacy, bank autonomy, acceptance or cybercrime.
The brief study is based on a literature and source analysis, supplemented by interviews with representatives of various stakeholder groups. The arguments of the proponents of cash will be given equal consideration. Moreover, up to three short expert analyses will be prepared with regard to the aspects of blockchain-based cryptocurrencies, potential influences on banking systems as well as security-relevant aspects of abandoning the use of cash. Finally, a public expert discussion is planned in order to validate the theses derived from the preceding work steps and to determine any need for action and regulation that may arise.
Project progress
The topic profile »Welt ohne Bargeld« (PDF, only in German) developed within the framework of the horizon scanning 2017 served as an initial basis for the project. For professional deepening of our own analyzes an external expert opinion on security and data protection aspects of cashless means of payment was included in the preparation of the short study which was approved by the Committee for Education, Research and Technology Assessment. Currently, the TAB report and the associated TAB focus issues are being prepared for publication.
Publications on the topic