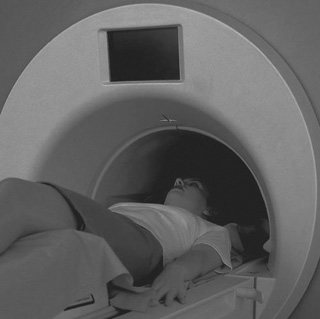 Innovations in medical technology Challenges for research, health care and economic policy
Project team:

Ralf Lindner (Project Manager)

Thematic area:

Topic initiative:

Committee on Education, Research and Technology Assessment

Analytical approach:

Policy-Benchmarking

Startdate:

2007

Enddate:

2009
Medical technology falls within the responsibility of health care, research and economic policy. This poses the innovation policy challenge of coordinating the partly synergistic, but also diverging objectives, measures and instruments of the respective policy fields in such a manner that favourable framework conditions are created for the development and clinical application of medico-technical innovations, which guarantee a qualitatively high-grade and simultaneously cost-efficient health care system, and in addition make a positive contribution to (general) economic development. Problems emerge at the interfaces between different policy fields in chronological coordination, on the one hand, but also in prioritising goals and in resolving the ensuing conflicts on the other hand.
sprungmarken_marker_2061
Background and central aspects of the topic
From current studies of medical technology in Germany there are indications that an appropriate design/ organisation of the interfaces among research, health policy and economic policy could contribute to overcoming existing obstacles and meeting challenges in medical technology. Due to the great significance of medical technology, as well as the challenge to (greatly) improve/ re-organise the framework conditions, a policy benchmarking exercise is to be carried out on behalf of the Federal Parliament's Committee for Education, Research and Technology Impact Assessment.
The objective of the policy benchmarking report in medical technology is to analyse, at the interfaces among research, health policy and economic policy from an international comparative perspective,
which demands emerge for research policy in the field of medical technology from health policy and economic policy goals and strategies, to what extent are they synergistic, complementary or conflicting,
by which mechanisms, procedures and instruments could this situation be taken into account in practice, or is being taken into account, to resolve conflicting aims and exploit synergies,
to identify and characterise "good practice" examples for "coordinated innovation policy" in selected reference countries and to examine to what extent international "good practice" examples can be transferred to conditions in Germany and thus serve as models,
on this basis, ascertain required actions and develop options with regard to procedures, processes and instruments to achieve a coordinated innovation policy for medical technology in Germany mainly from a research policy viewpoint.
The study should comprise the following working steps:
1. Elaboration of an analytical framework. This includes
the definition of the technology field;
a systematic compilation of the explicit and deductively derivable, supporting and hindering interactions and lines of conflict between the policy areas examined (research/ education, health policy and economics);
a systematic compilation/ survey of the principles of "good governance" in innovation policy, which will be concretised for the interactions among the policy areas in medical technology.
2. Analysis of strengths and weaknesses in Germany
First of all, the strengths and weaknesses of the regulatory-policy framework conditions and public promotional landscape in the medical technology field in Germany will be analysed, in order to identify those critical areas in particular for which (proposed) solutions should be developed. This step should also provide reference points for selecting problem-oriented case studies in other countries.
3. Conceptualisation of the case studies: identification of comparable countries and medico-technical applications
The concrete case studies will be chosen in the selected countries according to the following criteria:
technology areas or technical applications which are typical for certain product segments within medical technology, in which certain interface problems characteristically crop up and which can be translated to cases of a similar nature,
reference to the interface problems predominantly occurring in Germany,
cases in comparable countries, the results of which can be regarded as successes and in which the accompanying policy processes correspond to "good practice" in mastering the coordination challenges.
4. Conducting the case studies on "good practice"
In about three case studies in Germany and in a corresponding reference country in each case, we will examine to what degree the measures and actors take account of the demands which arise for educational and research policy in medical technology from health care and economic policy objectives, and by means of which mechanisms, procedures, institutions and instruments priorities are successfully set, target conflicts resolved and synergies exploited.
5. Expert workshop: validation and examination of the transferability
After the case studies are completed, the results will be presented in an expert workshop and their transferability to the German context will be discussed, and the possibility of their general applicability over and above the concrete case studies will be examined.
6. Conclusions, policy options and recommendations
On the basis of the international comparative analysis, options for activities will be developed with regard to procedures, processes and instruments to achieve a coordinated innovation policy for medical technology in Germany from a research policy perspective.