New topic profiles from Horizon scanning
On technologies for more sustainable material cycles and the use of artificially intelligent assistants in the world of work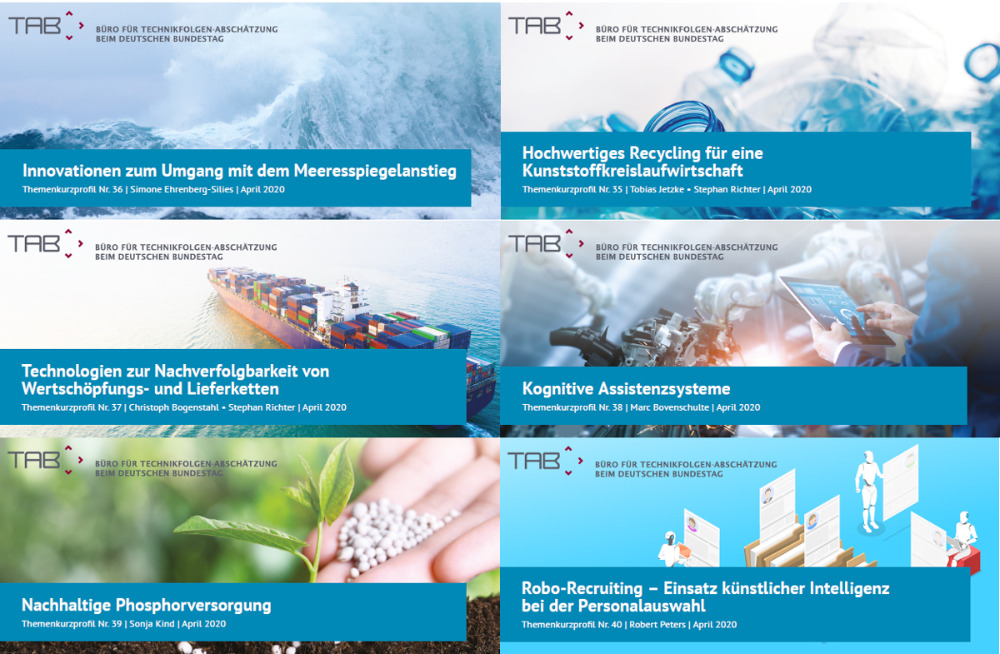 What helps on the way to a circular plastics economy and a sustainable phosphorus supply? What to do about sea level rise? How can global supply chains be better tracked, and what can good use of cognitive assistance systems and AI use look like in personnel selection? The topic short profiles from Horizon Scanning provide condensed information on current scientific and technological trends and socio-economic developments in early stages of development that have high relevance for technology assessment. The selection is the result of Horizon Scanning in the period November 2019 to April 2020.
The short profiles are based on a generation of topic outlines, from which the following six topics were selected after extensive discussion in the TAB team, based on their relevance in the societal discourse and in terms of potential need for legislative action:
The individual topic profiles (only in German) have a length of 8 to 11 pages. They conclude with a description of a possible in-depth treatment and contain a detailed list of sources. The topic profiles also provide impulses for the TAB topic identification process of the parliamentary groups and committees and can be used as sources of information for everyday parliamentary work.
Horizon scanning has been carried out at TAB since 2014. All 40 issue briefs published to date can be found here.
20 August 2020