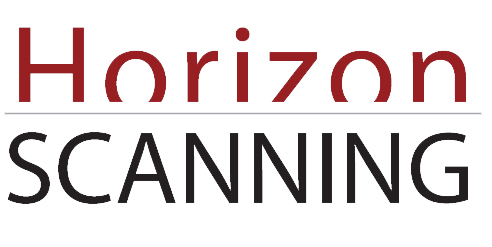 Horizon scanning for strategic early identification of topics
sprungmarken_marker_2196
Background and objectives
Horizon scanning is used to observe scientific and technological trends and their socio-economic potential for change at an early stage and to place them in the context of social debates. The aim is to detect innovation signals as early as possible and to describe their technological, economic, ecological, social and political potential for change. The aim of Horizon Scanning, which has been carried out continuously by VDI/VDE-IT as a consortium partner since 2014 as part of the methodological spectrum of technology assessment at TAB, is to contribute to the research and innovation policy orientation and opinion formation of the Committee on Education, Research and Technology Assessment. Beyond providing impetus for the TAB topic identification process of the parliamentary groups and committees, the published topic profiles also serve as compact and prospective sources of information for the broader public.
Approach and results
In practical implementation, horizon scanning is designed as a combination of software-supported search and analysis steps and an expert-based validation and evaluation process. In the software-based process, mainly qualitative data and information are analysed to identify potential issues. The process begins with the selection of sources to be considered: These include internet magazines, blogs and the main leading media of the printed press, popular science sources, but also scientific foresight reports and review articles (reviews).
In parallel, the expert-based process for validating and evaluating the prepared information takes place, which is based on the know-how of the participating experts in the entire TAB team. The following criteria are used to select the topic proposals:
Social discourse: the topic is reported on in the media; controversies/lines of conflict are emerging, social actors take a stand.
Topic characteristics: The topic represents a technological development/innovation and touches on social, economic, ecological, ethical or geopolitical issues.
Time horizon: The topic is expected to continue to occupy political and societal discussion or increase in importance over the next 5 to 10 years.
Relevance: There is an increased need for information on the part of policymakers, and the legislative framework may need to be adapted; one or more fields of political action are addressed.
As an (interim) result, a collection of information on current scientific and technological trends is compiled in the form of annotated topic headings (teasers), which are then discussed with all participants in TAB with regard to their relevance and suitability for further analysis. The result of this discussion is a final list of topics for which short profiles are prepared and submitted to the TA Rapporteur Group prior to publication. All topic profiles (publication series, only German) provide a compact overview of the current state of scientific-technical and socio-economic developments of a topic and their relevance for politics and society. In addition, they contain a description of a possible further treatment of the topic as well as a detailed list of sources.