New topic profiles from Horizon scanning
What will the toilet of the future look like? What added value does the digitization of cultural assets offer? What contribution can technologies make to minimizing food losses? Can AI recognize emotions and is the Hyperloop just hype?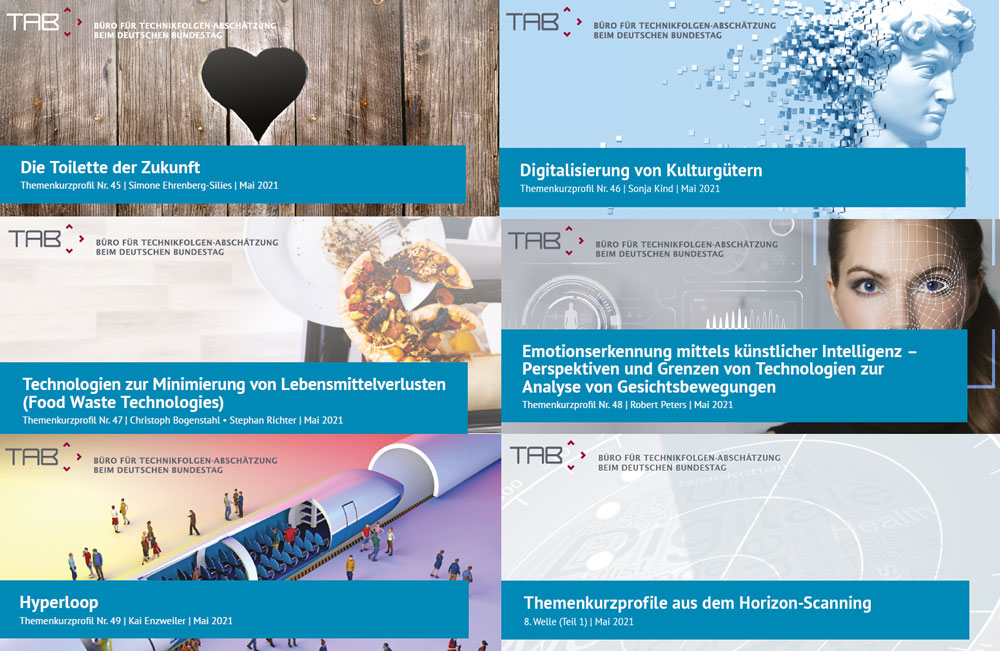 Compact answers to current questions and impulses for future research and innovations with potential for society are provided by our five new topic profiles from Horizon Scanning.
The topic short profiles of the search cycle in the first half of 2021 are based on 22 topic outlines, from which the following five topics were selected after extensive discussion in the TAB team on the basis of their relevance in the societal discourse and in terms of potential need for legislative action:
The individual profiles (only in German) are between 6 and 10 pages long. They conclude with a description of more-in-depth processing options and contain a detailed list of sources. The topic short profiles also provide impulses for the TAB topic identification process of the parliamentary groups and committees and can be used as sources of information for everyday parliamentary work.
Horizon scanning has been carried out at TAB since 2014. All 49 issue briefs published to date can be found here.
22 June 2021