From the green house to the deep sea to the virtual world
New topic profiles from Horizon Scanning provide a concise overview of the opportunities and risks of new technologies and concepts and give impetus for future research and innovation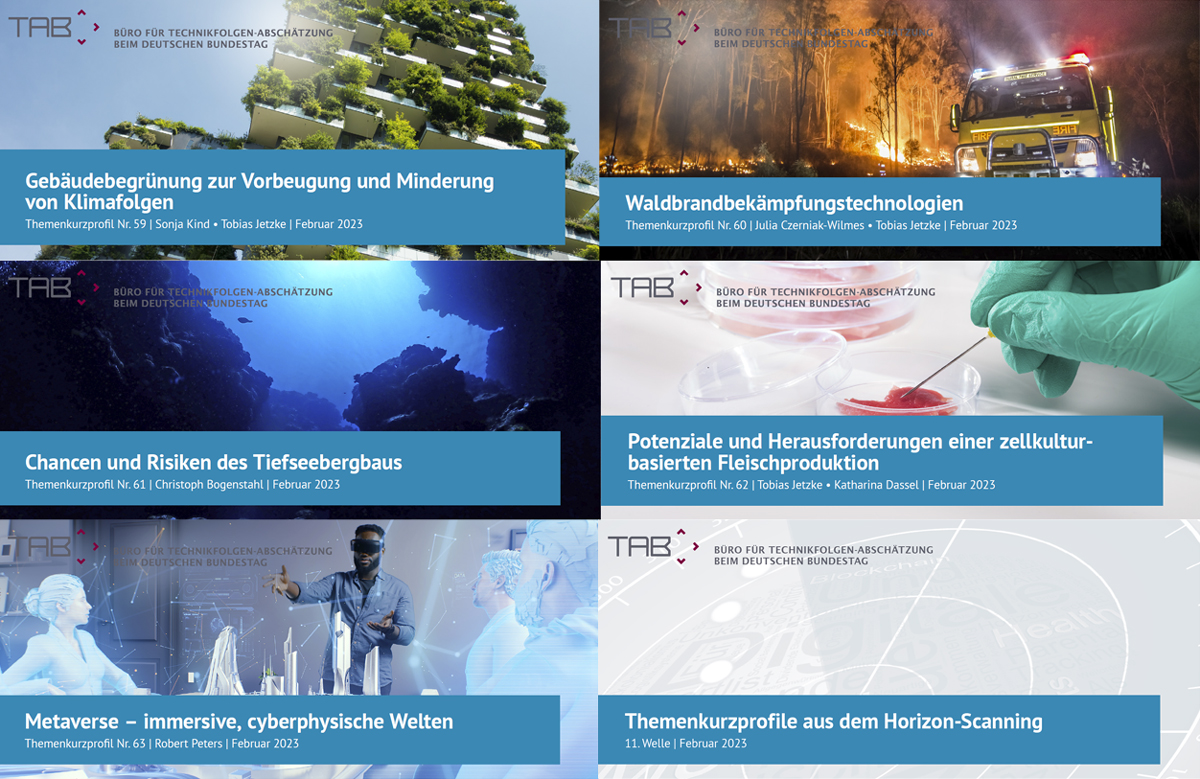 In the second half of 2022, 21 topic profiles were generated in the continuous search cycle of horizon scanning. After extensive discussion in the TAB team, the following topics were selected on the basis of their relevance in the public discourse and in terms of a potential need for legislative action:
The topic profiles (only in German) provide a compact 9-10 page overview of the current state of the scientific-technical as well as socio-economic developments of a topic and its relevance for politics and society. On this basis, proposals for more in-depth work by TAB are formulated.
Horizon scanning is part of the methodological spectrum of technology assessment at TAB. Horizon is used to monitor new technological developments and to systematically assess their opportunities and risks. In this way, the potential for technological, economic, ecological, social and political change is identified and described as early as possible. The aim of horizon scanning is to contribute to the orientation of research and innovation policy and to the opinion formation of the Committee for Education, Research and Technology Assessment. All 63 topic profiles published so far can be found here.
01.03.2023